A Magazine for Architecture made with Fibre Cement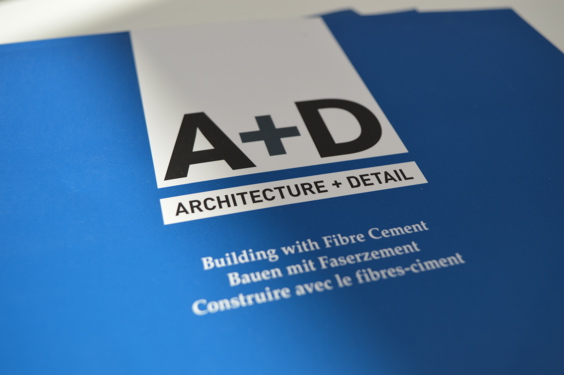 A Magazine for Architecture made with Fibre Cement
A+D, Architecture + Detail features international buildings that have been constructed using fibre cement. The examples given are explained in detail in photos, plans and text, and are also examined from a technical perspective with the help of detailed drawings. These provide additional information on interesting solutions to specific problems.
A+D positions itself as an independent architectural magazine that acts as a link between the building materials industry and architects. It covers numerous highly interesting new applications and unconventional solutions derived from suggestions from architects and using fibre cement as the material. The magazine's core interest is the interaction between architects and manufacturers. In this way, the magazine makes an important contribution to the architectural scene. The use of the material ranges from traditional applications on roofs and façades to interiors, thus opening up a wide range of new possibilities.
The international editorial team consists of individuals such as architect and architecture critic Shane O'Toole from Ireland, and two alternating practising architects invited by the editorial team supporting Lorenz Brugger and STADT-RAUM-TEXT. The panel meets twice a year at different locations in Europe to make selections for the magazines and to discuss the quality of architecture on an international level in intensive debates.
2021 marks the dawn of a new era for A+D. For the first time in its history, the magazine will not only be available to architects in printed form, but will also have its own digital presence. This will be continuously expanded with additional functions and content and will serve as an easily accessible database for examples of buildings made of fibre cement. In addition, the design of the A+D brand has been extensively revised, which is something else you can look forward to.
Lorenz Brugger
Architect and editor
STADT-RAUM-TEXT
www.stadt-raum-text.de
The First Magazine: The "ac rèvue"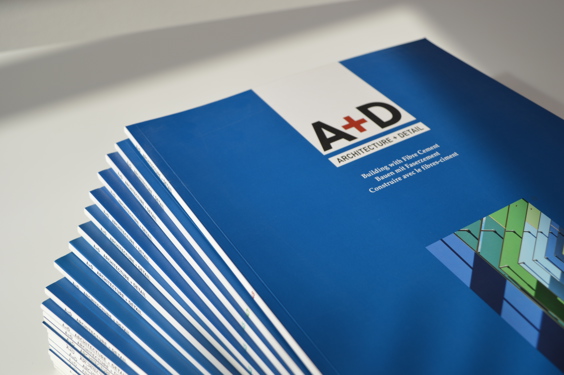 The First Magazine: The "ac rèvue"
In 1956, a new era in industry-supported publications began with "ac rèvue". Architecture using fibre cement as a building material was featured quarterly in special issues, making it the first of its kind. Many an architect such as Egon Eiermann or Günter Behnisch achieved real fame through this magazine, and the magazine enjoyed the same reputation among architects as independent architectural magazines.
In addition to the featured buildings, technical articles on construction and materials were constantly being presented and became a trademark of the magazine over time.
Becoming an influential Architecture Magazine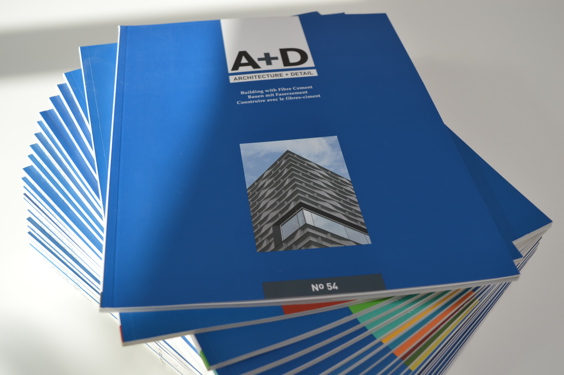 Becoming an influential Architecture Magazine
In 1972, newly founded publishing house Karl Krämer Verlag took over the magazine, remaining true to the pragmatic approach of publishing high-quality architecture in an appealing manner while focusing on the construction detail. "ac revue" remained one of the most influential architectural magazines of its time until 1984.
Then, in 1994, on the initiative of Eternit Belgium and Eternit Germany, the magazine was relaunched with a new name. This was the birth of A+D Architecture + Detail, which from then on appeared twice a year and, in the tradition of "ac revue", presented international buildings that were constructed with façades and/or roofs made of fibre cement.
2020: A new Era begins for A+D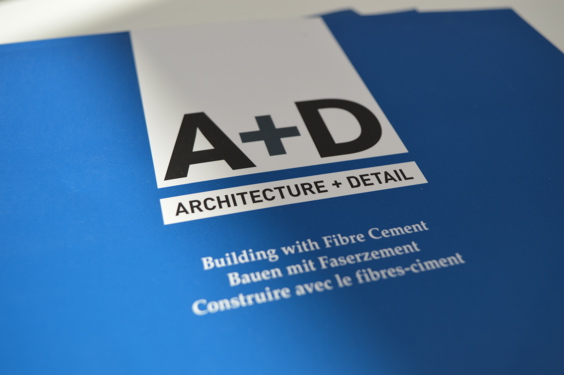 2020: A new Era begins for A+D
In 2020, Karl Krämer Verlag withdrew from the business and architect Lorenz Brugger, who had been editor-in-chief since 2015, was able to seamlessly secure the continuation of the magazine via his newly founded interdisciplinary office STADT-RAUM-TEXT, in cooperation with international company Etex, which contributes a large proportion of the fibre cement products for the construction industry that are on the market today.
"Buildings as a synthesis of the useful and the aesthetic, of function and beauty, that is the concept of 'A+D Architecture + Detail' the international magazine for architects and students of architecture … the aim is to provide details of important, typical and unusual applications of fibre cement."